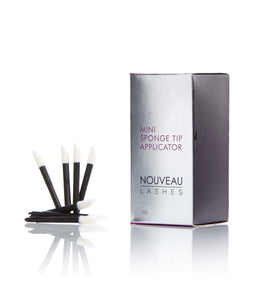 Disposable
Single-use
Fits the Pro Lash Tool and the Lash and Brow Tool
Each pack contains 100 applicators
Suitable for a variety of treatments when you want to apply a greater amount of product to the lash and eye area. Perfect for the application of tint and gel remover. Can also be used with volume lashes and to cleanse the lashes using Lash & Lid Foaming Cleanser during infills.

Disposable and hygienic single-use Mini Sponge Tip Applicators, they're designed to fit into the end of both the Lash and Brow Tool and the Pro version.

Pack of 100. Single use only.
*Professional Product*