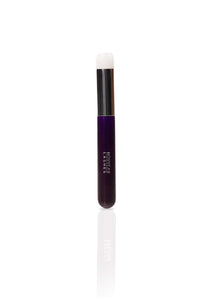 Large diameter handle
Longer bristles
Use with Lash & Lid Foaming Cleanser
The new and improved lash & lid cleansing brush uses a larger diameter handle and longer bristles, make the feel of the brush softer and gentler during use. This cleverly designed cleansing brush is an essential tool for maintaining the health of your client's lashes and life of lash extensions. Use with Lash & Lid Foaming Cleanser to thoroughly clean the lash and eyelid area. Working with the foam texture of the cleanser, the varied bristle layers clean deep between the lashes to thoroughly cleanse and remove dirt, whilst respecting lash extension bonds.
It's perfect to use at home on natural lashes as part of your beauty routine or as the perfect aftercare product for all lash treatments.