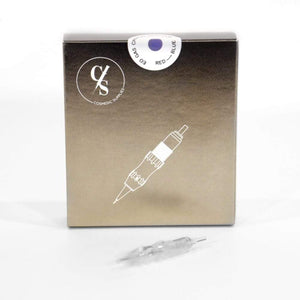 Compatible only with the Cosmedic Supplies Lite Pad, these needles are the essential tool for any PMU artist looking to create unbelievable results. Available in multiple sizes and structures, we have a needle to suit every permanent makeup procedure and style.

The needles are all medical-grade and feature a built-in backflow mechanism to ensure ultimate sterilisation.

Each pack contains 10 needles.